Child to adult is a journey of 4 to 7 years, includes Puberty and Teenage, where maximum Physical, Emotional, Sexual developmental changes occur,Make teenagers aware of all these changes, health & hygiene along with intellectual education process. Body & Mind needs grooming for future Motherhood and Fatherhood during these Years.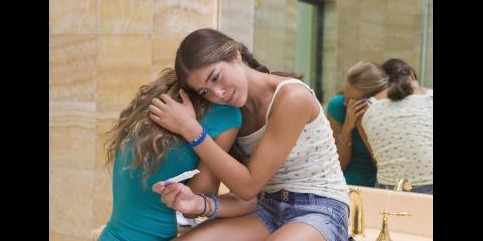 My PhD I started late in life at 46 years of age, after experiencing a TEENAGE son in my home and his life. Parenting of Teenage son and daughter is becoming challenge. Teenagers are much more informed and demanding, searching for their own identity and empowering their own authority on many decisions for themselves and for family.
PUBERTY, I found is the best period to be understood by pre-teens and their parents. The sexual organs which were there during BIRTH of every boy and girl starts maturing during onset of puberty years. The boy and girls are now becoming MAN & WOMAN is few years. its transition years.
Unfortunately in India, due to education system, most parents and even students are focusing all the available time on getting good marks in exams. They forget the physical development through playing outdoor sports or doing exercise or going though physical activities.
Teachers make parents responsible and parents make teachers responsible on giving adolescence education on development of BODY & MIND. While all media are bombarding different information to these preteens and teens.
A girl's body is made sexually active and ready for motherhood during these years. A boy's body is also become sexually active and ready to become father. Menstruation and Ejaculation need to be understood for their importance in reproduction and married life and for future parenthood.
My workshop videos are free for education to reach to millions of teenagers and their students. After doing chemical engineering and MBA from IIM calcutta and spending 33 years in marketing profession, I now realised to give back to society by education students on sexual health, physical & emotional changes and how to take care of it.
Teenage girls are answered for every query on their physical and sexual development. Be it menstruation , breast development, conceiving, pimple, pubic hair hygiene etc.
SEX word is not to be seen as a DIRTY word. SEX is a basic need of the mankind, of every human being, for reproduction and for happy married life. Parents need to discuss sexual development and sexual health with their children at age appropriate. It is a biological need, it is a biological development of primary & secondary sexual organs. Indian society will have to get ready to interact with students now.